Full text articles and books are available to members of Alzheimer's Australia NSW by emailing
NSW.Library@alzheimers.org.au
UK Journal of Dementia Care
Vol 25 4 July/August 2017
Not every dementia book makes a great holiday read (or DVD) but some do!!
Recommended by Jill Manthorpe – director of social care workforce research unit at King's College London
White Nights: A Thriller (Shetland Island Mysteries)
by Ann Cleeves
Having a knowledge of dementia will potentially enrich the reading of this book!
of the highly acclaimed Shetland Island series featuring Inspector Jimmy Perez, the launch of an exhibition at The Herring House art gallery is disturbed by a stranger who bursts into tears, then claims not to remember who he is or where he comes from. The next day he's found dead. Set in midsummer, the book captures the unsettling nature of a landscape where the sun never quite sets and where people are not as they first seem
Recommended by Susanna Howard artistic director at Living Words
Still Alice a novel by Lisa Genova
Alice Howland is proud of the life she worked so hard to build. A Harvard professor, she has a successful husband and three grown children. When she begins to grow forgetful, she dismisses it for as long as she can, but when she gets lost in her own neighbourhood she knows that something has gone terribly wrong. She finds herself in the rapidly downward spiral of Alzheimer's Disease. She is fifty years old. Suddenly she has no classes to teach, no new research to conduct, no invited lectures to give. Ever again. Unable to work, read and, increasingly, take care of herself, Alice struggles to find meaning and purpose in her everyday life as her concept of self gradually slips away. But Alice is a remarkable woman, and her family, yoked by history and DNA and love, discover more about her and about each other, in their quest to keep the Alice they know for as long as possible. Losing her yesterdays, her short-term memory hanging on by a couple of frayed threads, she is living in the moment, living for each day. But she is still Alice.
Recommended by Clare Morris – Dementia pathways associate and psychotherapist
Flow My Tears, the Policeman Said
Philip Dick
This book brings home the role of colluding with or denying the persons' reality and helps us to think about how we can relate to feelings a person with dementia might be experiencing!
"Dick skillfully explores the psychological ramifications of this nightmare."—The New York Times Review of Books
Flow My Tears, the Policeman Said grapples with many of the themes Philip K. Dick is best known for— identity, altered reality, drug use, and dystopia—in a rollicking chase story that earned the novel the John W. Campbell Award and nominations for the Hugo and Nebula.
Jason Taverner—world-famous talk show host and man-about-town—wakes up one day to find that no one knows who he is—including the vast databases of the totalitarian government. And in a society where lack of identification is a crime, Taverner has no choice but to go on the run with a host of shady characters, including crooked cops and dealers of alien drugs.
Recommended by John Killick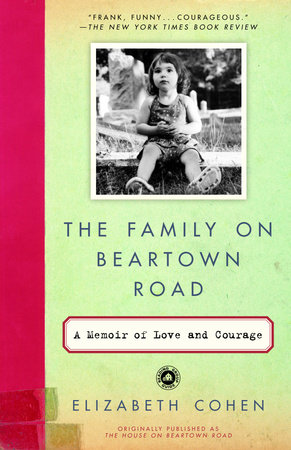 The family on Beartown Road : a memoir of learning and forgetting


Elizabeth, a member of the "sandwich generation"—those caught in the middle, simultaneously caring for their children and for their aging parents—is the mother of baby Ava and the daughter of Daddy, and responsible for both.
There is plenty of playfulness and pathos from the the older and younger characters in the story - it's an easy read and you will often find yourself laughing out loud!
Daddy is a man in his twilight years, for whom time moves slowly and lessons are not learned but quietly, frustratingly forgotten. Elizabeth, a suddenly single mother with a career and a mortgage and a hamperful of laundry, finds her world spiraling out of control. Faced with mounting disasters, she chooses to confront life head-on, and to see the unique beauty in each and every moment. And just how can a person's identity be erased overnight?
The tide is turning for carers
·

challenge perceptions of carers of people with dementia

·

campaign for better support for carers

·

Influence government legislation and policy

·

Speak on behalf of people who can't speak out for themselves

·

Provide carers with tools and support

·

Educate people

·

Connect carers with other carers
Music Mirrors reminiscence resources
Offers low cost digitally portable reminiscence resource for gathering musical memories in one place eg youtube flim clips…
Replacing DoLs "proposal appraised
Impressive proposals from the Law Commission that could spell the end of widely disliked deprivation of liberty safeguards – and will be cheaper and more manageable
Culture and ethnicity : a community of practice
communities of practice are a popular way of promoting mutual learning – colleagues describe how a new one focusing on culture and ethnicity is making a difference
Features
A response framework with untruths as last resort
Sometimes the truth can cause distress – but is it ever right to lie to a person with dementia? Here is a practical framework which allows 'therapeutic lies' as a last resort
substitute or validate the need
meet the underlying need via a therapeutic lie ie enter the persons reality – gives examples and shows steps in action
A poet's stories
It is 20 years since John Killick published his first book of poems inspired by conversations with people with dementia ….
Dying well with an intellectual disability and dementia
As more people with intellectual disabilities live into old age, the prevalence of dementia in this group is increasing – this article examines the challenges to dementia practice presented by intellectual disability
Limited independent living skills
Previous communication methods
Recognise passive care as active care
Draw on range of professional relationships
Closest relationships may not be with family
Co-morbidities are more common …
Care records that value the quality of experience
Quality care requires quality records because "if it isn't written down it didn't happen" explains their enriched care reporting as an effective method of reflecting the experience of care home residents
Six Cs of record keeping include;
Continuity
Correct
Claim
Candour
Contain
It tells the story of the person's day and reflects the person-centred care plan
Describes how support was given